Why Get a Credit Card?
Do You really need a Credit Card? This is probably the first question you want to ask yourself before reading this article. Credit cards are awesome, but I believe its like cheese, it's not for everyone LOL. But seriously, If you think you're better off without it, then by all means, just ignore the free stuff, free travel, free food, and other things that only a credit card can provide.
I'm not trying to sales talk you. I just want to let you know that just like you, I was skeptical of credit cards before. I thought, why would I need that if I can pay in cash? What's the point? But then I realized that since I'm disciplined enough to buy only things that I need using cash, what if I maintain the same discipline and use a credit card? Then I will get a lot of benefits in return.
In short, credit cards + proper handling of money = a lot of great stuff :). So if you think you need one, then browse to my list of:
Best 5 Credit Cards for Beginners
1. Metrobank M Free Mastercard: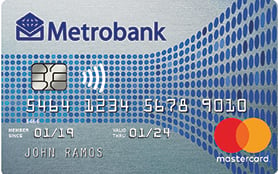 If you're looking for a beginner credit card that has NO ANNUAL FEE FOREVER even for your supplementary cardholders and has the ability to turn your credit limit into cash, then this card is perfect for you. Metrobank has an installment facility called Cash 2 Go, where you can convert a portion of your credit limit into cash, and pay it off in installment with minimal interest. If you're interested to apply for this card, you can apply online HERE.
2. BDO Shopmore Mastercard:
This card is ideal if you love shopping because of its FREE SM Advantage Card. They also have a promo where you can earn an 8% to 10% rebate if you use your card on a specific date. Another feature of this credit card that you will surely love is its ShopChooseRedeem promo where you can earn GC's, Free Food, Free Stuff, etc., every time you use this credit card anywhere for at least Php3,000. Apply for a BDO ShopMore HERE.
3. Robinsons Bank Platinum DOS Mastercard
This card is perfect for you if you love installment payments. The main feature of this credit card is that it automatically converts everything you purchase into 2 months installment without any fees or interest. That's why I consider this as one of the best credit cards when it comes to online shopping. You can also get a FREE annual fee if you're going to use this card for at least 12 times a year. You can apply for this credit card HERE.
4. RCBC Bankard Gold Mastercard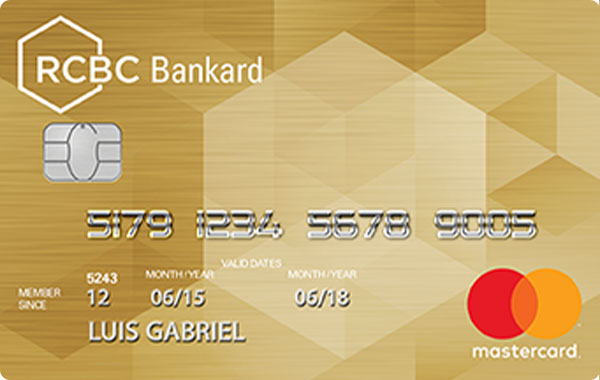 If you're looking for a feature-packed credit card, then this card is the one you are looking for. The RCBC Bankard Gold Mastercard is ideal if you love shopping, travel, and rewards. It has a 0% installment facility on any straight purchase you make, thus makes this card perfect for online shopping. It also has a FREE travel insurance and access to airport lounges. It has too many features to discuss here so if you are interested, watch my full video review. To apply for this card, just click HERE.
5. Citibank Simplicity+
This is probably the BEST credit card if you're just starting out. This card probably hates fees and charges as much as you do. They don't charge an annual fee, they don't have late fees, they will not charge you if you go over your limit, and the best part is if you happen to only pay the minimum amount due on your due date, they will rebate you the 10% of your finance charge. How ridiculous is that? You can apply for this credit card right HERE.
While having a credit card is really a treat, you must not forget that it takes a lot of responsibility. You can use it to your advantage but it can backfire if you're not careful. So if you think you're not disciplined enough to get one, then focus your attention and time getting ahead by investing and accumulating assets. After that, you will find yourself more disciplined, and its probably a good time for you to get your first credit card.